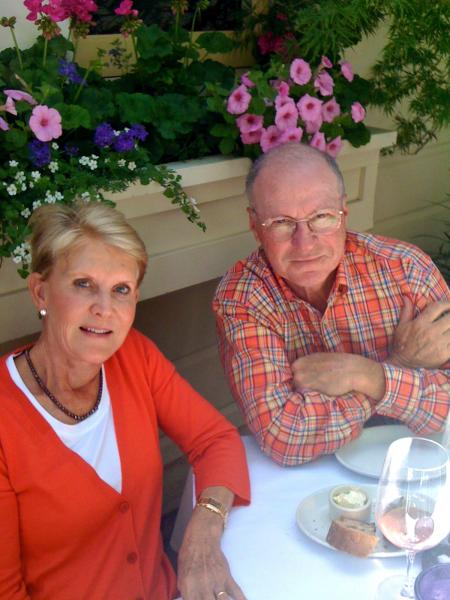 A highlight of the Scholar Awards Luncheon was the announcement of the second Endowed Scholar Award for ARCS Foundation Oregon. Barbara and Phil Silver have generously donated a $200,000 gift that will establish a permanently endowed scholar award. The award recipient will rotate every three years between OHSU and Oregon State University.
"We believe ARCS is a thoughtful way to invest in the local community and country at the same time. The mission is a straightforward proposition underpinned by an enthusiastic and talented membership.
We see it as a 'good investment' and we are delighted to lend our support for our Oregon ARCS scientists at OHSU and OSU," the Silvers said.
ARCS Oregon President Jean Josephson was pleased to announce the award. "Barbara and Phil Silver have been outstanding supporters of ARCS since the moment Barbara was invited to join our Chapter in 2009," she said. The first endowed scholar award was given by Caron and Larry Ogg and announced at the 2011 Scholar Awards Luncheon.